Broken Hill Accommodation Search
For Cheap, Luxury or Discount Hotels around Broken Hill
Welcome to our guide on the best accommodation options in and around the historic city of Broken Hill in New South Wales, Australia.
1. The Royal Exchange Hotel - If you're looking for a luxurious stay in the heart of Broken Hill, The Royal Exchange Hotel is a great choice. This 4-star accommodation offers spacious and well-designed rooms, a restaurant serving delicious meals, and an onsite bar. The hotel's central location also makes it a great base to explore the city.
2. Broken Hill Outback Resort - Nestled within the beautiful and serene Desert Eco-system of Broken Hill, the Broken Hill Outback Resort offers guests a tranquil and luxury stay. The resort has a range of accommodation options, including self-contained cabins, caravan and camping sites, and hotel rooms. Other amenities include a restaurant, outdoor pool and spa, and a bar.
3. The Palace Hotel - The Palace Hotel is a great choice if you're looking for something quirky and unique. The hotel boasts of historic architecture that dates back to 1889 and also has featured in the iconic Australian movie "Priscilla, Queen of the Desert." The Palace offers comfortable accommodation, a restaurant and bar, and fantastic live entertainment.
4. The Astra Hotel - The Astra Hotel is another excellent option if you're traveling to Broken Hill. The hotel has recently undergone extensive refurbishment and offers rooms that are spacious, modern, and comfortable. Guests can also enjoy the onsite restaurant and bar, which serves up delicious cuisine and refreshing drinks.
5. The Silver Haven Motor Inn - This affordable and friendly accommodation option is a popular choice for travelers visiting Broken Hill. The Silver Haven Motor Inn offers well-appointed rooms, free Wi-Fi, and a swimming pool. The motel's location also makes it a great option for those looking to explore the city's attractions.
Broken Hill offers plenty of great accommodation options for travelers looking to enjoy a comfortable and memorable stay in this historic city. From luxury hotels to budget-friendly options, there's something for everyone.
This is the worlds leading discount accommodation cross search engine

save up to 80%


This is the same set of services most travel agents use, Free to bookmark and share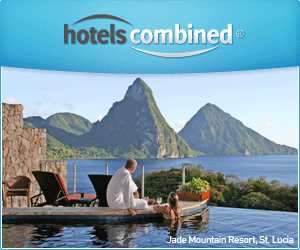 This is the site for Broken Hill New South Wales . Are you searching in the right Australian Region?
MOVE PORTAL